Winter Services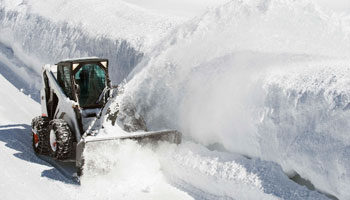 Wood Designs Landscaping stays busy during Colorado's cold, long winters by offering winter services for residential and commercial customers.
Snow Plowing
Even snow storms with only a few inches of accumulation will leave roads slippery and decrease visibility. Our team provides snow plowing for residential streets and main roadways, clearing away the snow as quickly and thoroughly as possible. We will ensure you can walk, park, and drive easily and safely. Give us a call after the next snowfall and we'll plow the area you request as soon as possible.
Sidewalk Shoveling
Whether you don't have the time or don't want to do the strenuous work, Wood Designs Landscaping in Cortez will take care of shoveling your sidewalk for you. Whether you're a homeowner or business owner, we'll shovel short or long sections of sidewalk, concrete steps, and patios. Spend your free time in winter doing things you enjoy while walking around safely and easily.
Ice Melt Application
Along with snow comes ice, but don't worry—Wood Designs Landscaping also provides ice melt application to dissolve sheets and patches of ice on roads and sidewalks. A better, more effective alternative to rock salt, ice melt won't stain your shoes and tires.
Don't let winter slow you down or tire you out—call our staff to take advantage of our affordable winter services.